Rent the Whigham Community Club for your next event!
Greetings Friends, Vendors & Visitors
We never imagined at the end of January 2020, life would change, and cancel festivals. The COVID-19 virus put all activities on hold and required additional changes for social gatherings. Therefore, the Whigham Community Club took this time to make exciting and creative changes for the Whigham Rattlesnake Roundup.
We are changing the date! The Whigham Rattlesnake roundup for 2024 will be held on March 2, 2024, at the Rattlesnake Roundup Grounds, Whigham, Georgia. 
All vendors are encouraged to participate in a responsible way. The event is held outside. There will be food, entertainment, arts and craft vendors, demonstrations, and music. We are hoping to have a record number of vendors. Vendor registration forms are attached or you can find more information on our Facebook.
Our goal is to provide a safe family fun event. We hold the event each year as a fundraiser for local needs, primarily our youth. Your success as a vendor or fun time at the Rattlesnake roundup provides the programs for our community. We thank you for your participation and look forward to seeing you in March.
Educational Reptile Program
We are not Catching the Snakes!
The Whigham Rattlesnake Roundup is a 'No-Kill' event. Rattlesnakes will be on display and educational programs will be provided by Jason Clark of the Southeastern Reptile Rescue. We will also be teaming up with various other resources and organizations such as Georgia Department of Natural Resources, Quail Forever, and the Rattlesnake Conservancy to bring you the BEST Rattlesnake display and educational environmental information ever provided at the festival. Details about the 2024 educational programs will be coming soon.
Wildlife Stage Morning Schedule 
9:00 AM – GA Native Plant Society 
9:30 AM – Jones Center at Ichauway
10:00 AM – Quail Forever
10:30 AM – Jason Clark Snake & Reptile Show
11:30 AM – Rattlesnake Conservancy
12:00 PM – Georgia DNR
Wildlife Stage Afternoon Schedule 
12:30 PM – Jason Clark Snake & Reptile Show
1:30 PM – Georiga Southern University Raptor Show
2:30 PM – Jason Clark Snake & Reptile Show
3:30 PM – Chehaw Park & Zoo
Helping Our Community
The WCC has been instrumental in providing donations for Whigham Scout Troop 383 while providing 28 Eagles Scouts with $500 scholarships, providing the land for the Scout Club House, paying for the Scout House utilities and providing assistance for other needs when requested. 
The club donates to the Whigham School for club events as well as its sporting teams.  The club provided financial assistance for the batting cage, the press box, uniforms and other needs as requested.  
The club also has helped with clubs at the school by providing assistance for such trips as the Georgia Studies Tour and Beta Club trips to New York.  The club also donates to the FFA/4H livestock shows and provides monetary assistance to those that have suffered from home fires.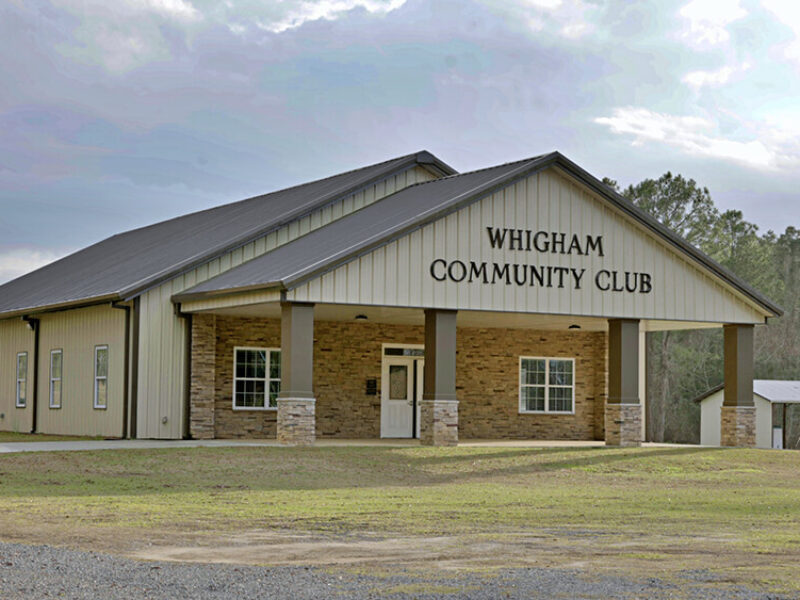 Photos From Previous Years